Happy to see you here! Welcome! I am Adriana, a citizen of the world wanting to share my passion for Astrology, living a healthy lifestyle and keeping our lives as balanced as possible.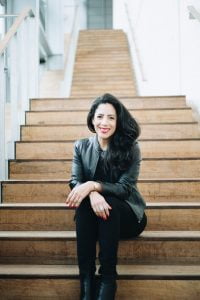 Having lived abroad most of my life, embracing new places and cultures, I have learned that we evolve in many aspects but the base of values that I was taught while growing up in Honduras have been my compass and guidance in my life. Since 1999, the Netherlands has been my home; the country where I have settled and has given me so much in my life, from a personal to professional level.
I want this blog to be inspiring to you, whether it is to help you find guidance, support, balance, or simply to be better every day with ourselves, with those who surround us and with our planet. It will be mostly focused on Astrology with my own twist, and I would also publish about other topics I'm interested or fascinated with. As a Gemini I'm always learning and discovering new exciting things in life.
I hope you enjoy this site, make yourself comfortable while you read and I look forward to interacting and connecting with you.
Adriana Xx